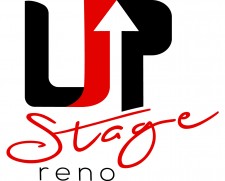 Celebrity lip sync battle returns for a second year to support Disability Resources
Reno, NV, October 4, 2018 (Newswire.com) - A unique fundraiser will return to the big stage during UpStage Reno's second annual celebrity lip sync musical reality competition. This dynamic event brings together local celebrities and members of our community for a one-of-a-kind fundraiser and entertainment extravaganza!
WHAT: UpStage Reno
WHEN: Saturday, October 20, 2018, 8 p.m.
WHERE: Silver Legacy Resort Casino, 407 N Virginia St, Reno, NV 89501
TICKETS: Tickets $49 per person available at www.upstagereno.com
We have some awesome participants from media, local non-profits and all walks of life, including Mayor Hillary Schieve, Bliss Babe Magazine, Downtown Darling Britton Griffith, Sean Cary and Anton Novak of Rounds Bakery, Washoe County Sheriff hopeful, Darin Balaam and Kristopher Dahir, Sparks City Council Member, special guest radio personality Shane Whitecloud (KDOT 104.5FM), and Performing Artist Jakki Ford, and more! The evening's event features contestants lipsyncing musical hits while competing in an elimination round for a chance to win the champion's belt and bragging rights in the final round.
October 20th starting at 8pm performers will compete on the stage at the Silver Legacy Resort Casino in downtown Reno for the top prize and endless bragging rights as the evenings best performance team. Each team is given one chance to WOW the crowd with choreographed dancing and lip singing. A panel of celebrity judges will choose the best performance based on the level of creativity and style.
The purpose of the event is to raise awareness and revenue for Disability Resources & New2U Computers.
Disability Resources, Inc. is a Washoe County based non-profit organization committed to helping local individuals with disabilities achieve their highest potential through the development of individualized goals and supports.
Please email jwilson@disabilityresourcesnv.org or vruiz@disabilityresourcesnv.org for sponsorship, VIP and volunteer opportunities.
For more information about Disability Resources visit 50 E Greg St Ste 102, Sparks, NV 89431 or e-mail info@disabilityresourcesnv.org.
Source: Disability Resources
Share: